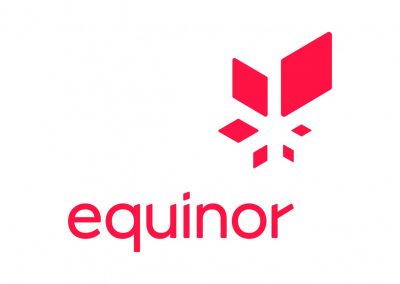 Circular Blue Economy Project for Equinor
Start: December 2018
Duration: Three phases, 24-26 weeks, 15 hours per week
Team: 4 students

The project initiated by Equinor is facilitated through The Innovation Effects learning and innovation program. In this program the students who participate are given the mandate to challenge the company, and present innovative ideas to solve the challenges that the company is facing. The goal of the program is to stimulate learning and co-creation between young creative minds and innovative companies. The project is paid, part-time with flexible work-hours and is compatible with full-time studies and other part-time jobs.

About the company and project:
Equinor is an international energy company with over 20,000 employees globally. Equinor is the largest energy operator in Norway. Today the company develops oil, gas, wind and solar energy in more than 30 countries worldwide, are considered a growing force in renewable energy. During 2018 Equinors Innovation Team has been exploring the ocean as a commercial space, in the context of the inspiring vision of floating cities.

The main objective of the project is how Equinor can leverage their competitive advantage by further developing the opportunities in the ocean space. This project is divided into three parts: Research, Consept development and Profitability. This project is connected to the overall strategy of the Equinor's innovation team.

Tasks:
Project management, Market research and analysis, Design thinking methodology, Consept development and testing, Workshop, Value preposition design

We seek students with competence within one or more of the following disciplines:
Political science/Social Economics, Business development and Economics, Marine Engineering and/or Marine Biology (Part 1 and 2), Design/Architecture (Part 1 and 2)

Application deadline: 26th of November
- How to apply: Make a profile on our webpage here and send an application to Siv at siv@theinnovationeffect.com with subject field "Application for Circular Blue Economy project".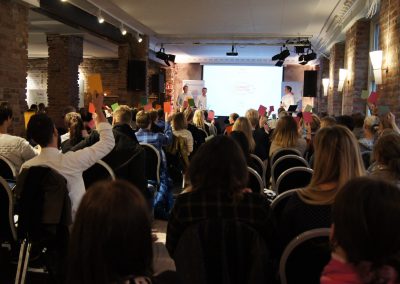 Tap into the young mindset
Oslo Innovation Week 27 th of sept 2018
The Innovation Effect is proud to be participating at Oslo Innovation Week for the third time. This year we will be presenting the result of last years project with a bang!

Join us for an interactive session at MESH and learn how a young startup, in collaboration with talented student team, developed a working blockchain prototype that challenged the value chain of an international energy company.

We promise an interactive session with exciting learnings from a explorative technology project, engaging speakers from young talents and the an inspirational member of the Equinor corporate innovation team.

Stay tuned for more information coming soon!

OIW 2017 - Blockchain research and development project:

"The students provided an unique perspective for Statoil.
Having access to the greatest academic minds across different disiplins, enables new solutions.
This is very exciting. Especially investigating new technologies like blockchain."
- Ragnhild Ulvik, Vice President Innovation, Statoil